TMF Team
Peninah Thomson OBE is CEO of The Mentoring Foundation, a not-for-profit organisation that owns and manages the FTSE 100® Cross-Company Mentoring Programme. Peninah's early career was in the UK Foreign Office and subsequently with NATO, where she worked direct to the Board of NATO National Delegates. After doctoral studies at the University of Oxford, she joined PricewaterhouseCoopers, working for eight years in Government Services and Economics Division, and at Cabinet Office level in India, Africa, Singapore and Hong Kong. Seconded for two years to the UK Cabinet Office and to the European Investment Bank in Luxembourg, and promoted director, she then spent four years in PwC's Corporate Transformation Practice working at board level in FTSE 100 companies.
After leaving PwC, Peninah worked for 14 years as a board-level executive coach with individual male and female senior executives, and with senior teams as groups on strategy, organisational change and leadership. Peninah is an international speaker and broadcaster, and has published four books and refereed articles on women's leadership and corporate governance. She directs the FTSE 100® Cross-Company Mentoring Programme, in which more almost 80 FTSE 100 Chairs, CEOs and other leaders mentor senior women from just below the board to become credible board candidates or otherwise to progress their careers. This highly successful programme has been running for 17 years in the UK and has been emulated in thirteen countries.
She is co-author of The Changing Culture of Leadership: Women Leaders' Voices (2000) and later of; A Woman's Place is in the Boardroom (2005), A Woman's Place is in the Boardroom: The Roadmap (2008), Women and the New Business Leadership (2011), and The Rise of the Female Executive: how women's leadership is accelerating cultural change (2015), all four published by Palgrave Macmillan. Peninah served on the Strategy Group of Lady Margaret Hall, University of Oxford. She was a member of the UK Commissioner for Public Appointments' Advisory Board and is a Fellow of the Royal Society of Arts, Manufactures and Commerce, a Companion of the Chartered Management Institute and a UK Director of the Center for Talent Innovation, New York. She was awarded an OBE for Services to Women and Equality in the Queen's Birthday Honours 2012.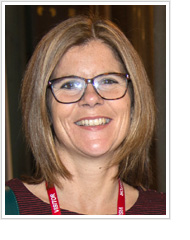 Claire Coe is an Associate with The Mentoring Foundation, and has worked with Peninah Thomson since 2015, assisting with the running of the FTSE Programmes and related activities. Claire has more than 20 years' experience working as a writer and researcher in the City, with a particular focus on the legal, professional services, financial services and private equity industries.
Claire's interest in diversity issues and the challenges to women's progression in the City began early in her career, and she has written extensively on the subject over the past two decades.
Claire is a former Editor of Legal Business, the trade publication for partners of international law firms, and has also written for publications including The Times, The Financial Times, City AM, The Independent, Financial News, The Wall Street Journal Europe, Private Equity News and Private Equity International.
Dr Hilary Lines is an Associate with the Mentoring Foundation, and specialises in helping senior people work creatively with difference, developing their understanding of the roots of relationship tensions in order to provide leadership which delivers business results. She has 25 years' experience of working with senior leaders across the globe. A driving force for her work is the desire to help people unlock their potential.

Outside of her work with the Foundation, Hilary coaches a number of senior women – individually and in groups – and helps companies look in depth at the organisational factors that need to be addressed to enhance the retention and progression of women within their business. She is the co-author of Touchpoint Leadership: Creating Collaborative Energy across Teams and Organisations (Kogan Page, 2013)